BW Story App for organisations
The BW Story App is an invaluable tool for health services, schools, support providers and other organisations who work with people with learning disabilities.
Bringing together all of the pictures from across the entire Books Beyond Words series, there are stories that cover physical and mental health, lifestyle and relationships, abuse and trauma, bereavement and criminal justice.
Try it for yourself
The BW Story App is free to download from the App Store (for iOS/ Apple devices) and the Google Play Store (Android devices). Simply search 'BW Story App' to find it.
Once the app is installed on your device, you can browse a selection of short stories and images, either by tapping on the nine category buttons or by using the in-built search function.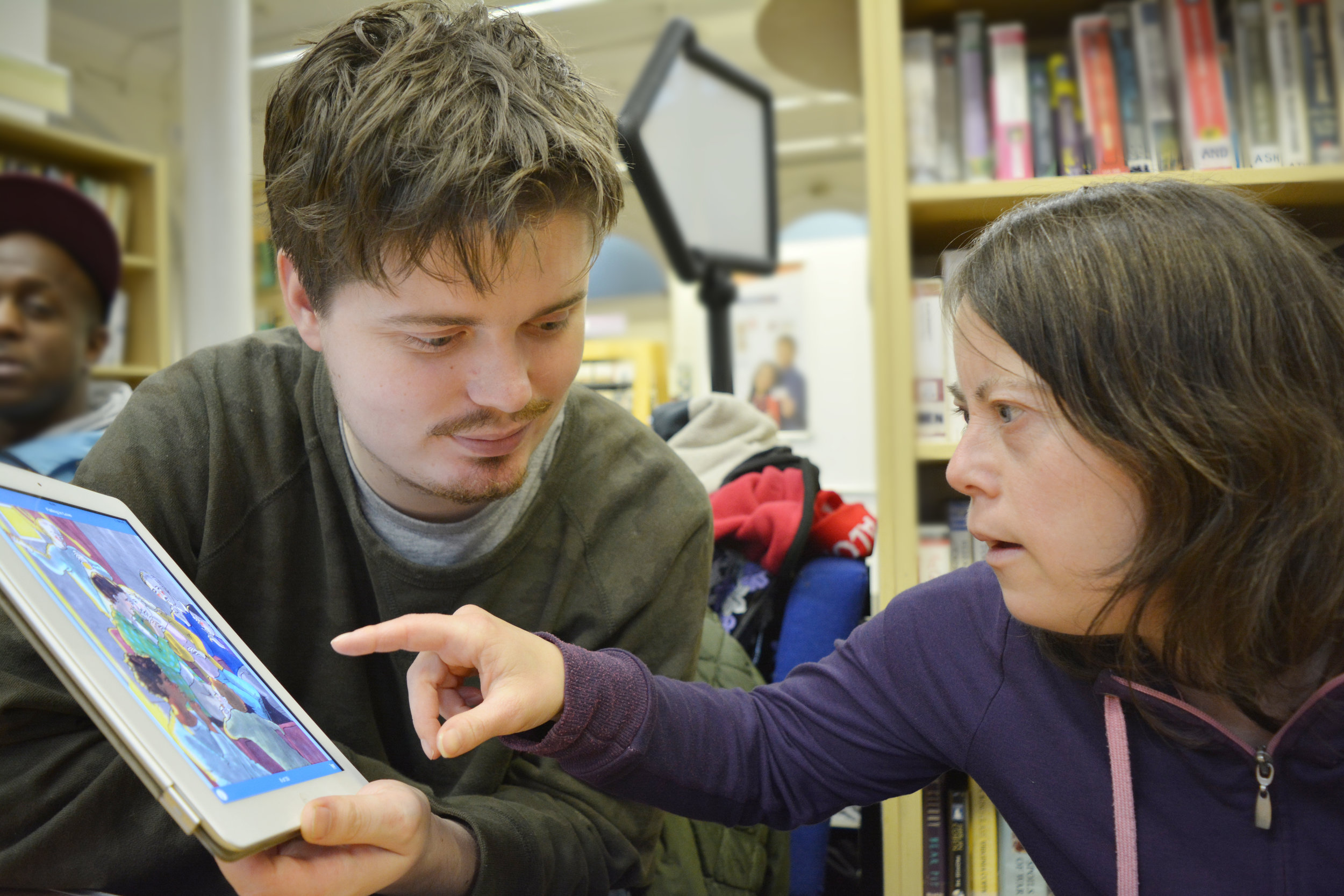 An ebookshelf tailored for you
In addition to the 400+ short stories available through the app, an extra 'ebookshelf' feature can be enabled and customised to include as many full-length Beyond Words ebooks as you want.
A web version for desktop
For professionals who work on desktop computers/ laptops more than mobile devices, we have developed a web version that can be easily accessed through any internet browser.
Find out more about organisational subscriptions
Based upon the size of your organisation and your requirements, we can put together a bespoke subscription package to suit you and your team.
To enquire about an organisational subscription package, please email us using the form below.
The BW Story App contains some sensitive material.

Children and vulnerable adults should always be supported when looking at the BW Story App. Supporters should look through the BW Story App and the individual pictures before sharing them.

All material has been created with the advice of professionals and tested with people with learning disabilities. Many of the more challenging and adult themes can be important for younger people but must always be approached sensitively, and with appropriate support, especially when covering subjects such as medical procedures, violence and abuse, and death and dying.